Discounted Hockey Pants And Hockey Pant Equipment!
(Possible SAME DAY SHIPPING!)
If you need hockey pants you have come to the right place. We have a huge selection of styles including Ice Hockey Pants, Senior Hockey Pants, Junior Hockey Pants, Youth Hockey Pants, Womens Hockey Pants, Goalie Hockey Pants, Referee Hockey Pants Hockey Warm Up Pants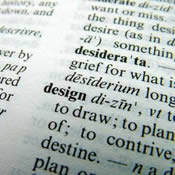 Hockey pants are knee-to-waist protective gear for ice hockey or roller hockey players. The pants carry a variety of padding depending on whether they are worn by goaltenders or skaters (forwards and defenders), and also on the hockey pant manufacturer.
Hockey pants are traditionally a one-piece garment with a lace-up fly augmented by a strap belt. Sometimes, they are additionally held up by suspenders (particularly in the case of goalie pants).
Hockey players use specialized equipment both to facilitate the play of the game and for protection as this is a sport where injuries are common, therefore, all players are encouraged to protect their bodies from bruises and severe fractures and a good pair of hockey pants.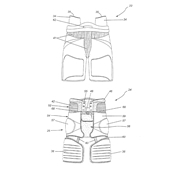 Hockey pants or ice hockey pants are constructed of two primary components: an exterior nylon or polyester textile "shell" and an interior assembly of hard nylon plastic guards and soft polyurethane, polyethylene, or polyester foam padding attached to a belt. The internal guards, pads, and belt collectively comprise about 80% of the total weight of the hockey pants. Hockey pants help protect the wearer from injury by absorbing and deflecting blows, collisions, and flying objects in areas where serious injury may occur from playing hockey, including the lower spine, kidneys, tail bone, ribs and lower abdomen, and hips. In addition to their protective function, the hockey pants were designed to provide comfort, fit, and ventilation to the wearer while playing hockey. It is undisputed that hockey pants were specially designed and intended for use only while playing ice hockey.

When purchasing hockey pants for youth, juniors and/or seniors who is to say what the best hockey pants on the market are? By using these guidelines and our resources of the top hockey pants manufacturers and their pant models sizes and pant colors we offer you the best pant information, reviews and testimonials that others have chosen before you. We hope this helps you decide which hockey pant is best for you.
Hockey Pants History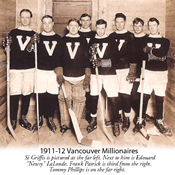 Protection from hockey pucks and sticks were "hockey knickers", developed around 1910, hockey knickers were padded shorts with pieces of cane stuffed inside for additional protection. Hockey knickers were worn in conjunction with shin guards and knee pads, which were made of padded leather and strapped on with buckles. Later the hockey sweater became known as the hockey jersey and hockey knickers became hockey pants.
Goalies soon had even more special equipment designed for them, including wider sticks and padded goalie hockey pants that replaced cricket leg pads.
The NHL first tried to create a lighter uniform system in 1981 with the invention of Cooperalls, which used long pants in place of the traditional short pants. The Flyers were the first team to go to the new style, followed by the Hartford Whalers. Players quickly found that the long pants made them slide faster on the ice whenever they took a spill, making it dangerous if they started careening towards the boards. The NHL banned Cooperalls following the 1982-83 season, and the Flyers and Whalers returned to the traditional short hockey pants thereafter.
Best Hockey Pants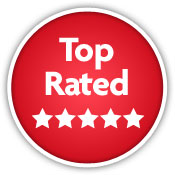 The best ice hockey pants should be close fitting and yet still comfortable and reach down one to two inches below the shin pad to ensure there is no exposed leg between the two pieces. Another factor to look for in the best ice hockey pants is a high waist with a thick belt to help protect your lower abdomen. The best ice hockey pants are designed to protect the kidneys, tailbone, hips and thighs, so they should be stuffed with high-quality padding. How much padding you opt for in your ice hockey pant depends on how mobile you expect to be during play. If you want more freedom of movement, choose ice hockey pants with less padding, although bear in mind that this will compromise protection.

The primary purpose of ice hockey pants is to protect your bones and vital organs -- it is therefore imperative that the pants are of good quality. Cheaper ice hockey pants may also be a false-reassurance as they will wear out more quickly and you'll just have to buy some more. When buying ice hockey pants for youths and juniors it is very important to get pants (and all other equipment) that fit and are not oversized so they will last longer. Ill-fitting clothing and ice hockey equipment can lead to serious accidents. Read more about the Best Ice Hockey Pants
About HockeyPants.com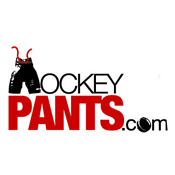 HockeyPants.com has been involved in ice hockey and inline roller hockey since the early 1980's offering high quality and affordable hockey pant products for over 12 years.
Working with Hyper in the early 1990's and the origin of roller hockey wheels and then with the National In-Line Hockey Association (NIHA) in 1992, the Roller Hockey International (R.H.I.) in 1993 working in-house and marketing for the Anaheim Bullfrogs; the most successful franchise of RHI winning their first championships in 1993. Later we worked directly with the LA Blades and Anaheim Bullfrogs team equipment managers providing superior products and technology. With the Hespeler and Kitchner lines we worked with the Kings & Ducks with ice hockey equipment and gear.

With the dot com boom in the 90s we created HockeyPants.com on April 05 1999, with both the manufacturers product knowledge and retail/e-commerce sense to provide the highest quality hockey gear and equipment. Throughout the years we have continued our involvement with, National Collegiate Roller Hockey Association (NCRHA), KOHO CUP, NARCH, high school, pee wee and mite teams and events providing team, talented players and people with superior hockey products!
Currently
All of our hockey pant products are made to specifications and are built to perform to the highest standards for the modern hockey athlete.
HockeyPants.com provides top quality hockey pants products with outstanding customer service along with competitive prices.
All of our Hockey Pant Brands manufacturer their pant products in modern facilities using only the best hand-picked materials. They test their products extensively as do we in-house to ensure that they last and perform under the toughest usage.
It's no wonder our pant equipment products are the first choice of many professionals, schools, leagues and institutions. We stand behind our hockey pants products while providing top quality service.
Why would you shop anywhere else for hockey pant equipment, gear and accessories?
We invite you to browse our ice hockey pants and our inline hockey pants or contact us with your hockey pant equipment needs today.